Lark Rise to Candleford has been a real treasure from the trove that is BBC Television.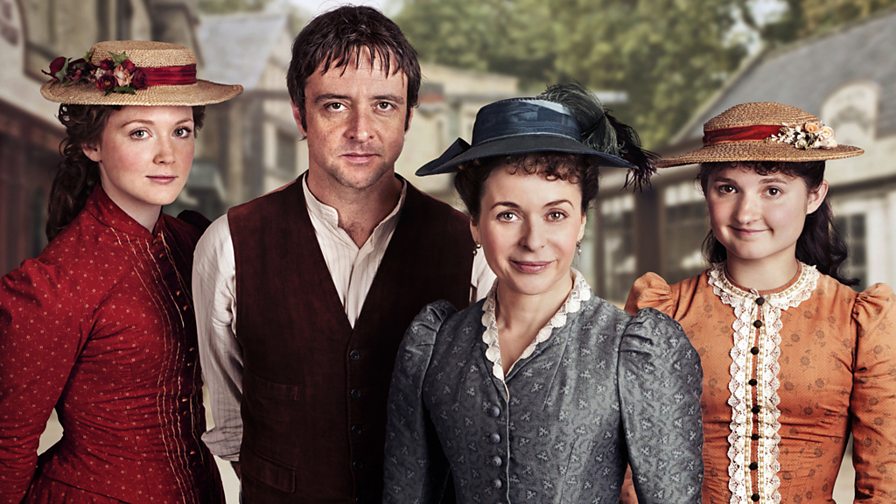 Each episode was a pleasure in and of itself whilst enriched by watching as a series as the characters and plot developed – it lasted four series and forty episodes.
There will be no fifth series as the BBC have decided not to re-commission one.  This has caused a popular outcry and I can understand why.  I have not read the Flora Thompson trilogy of books on which the series is based and if the series ended in step with the trilogy then I can understand its ending – but this does not appear to be the case and the BBC explanation for its demise I find vague and very puzzling.
I enjoyed so much about this program – from its opening theme composed by Julian Nott, its narration by Sarah Lancashire (as the adult Laura Timmins and sounding uncannily like Olivia Hallinan the actor who plays her on screen), the acting of all the Lark Rise and Candleford residents and the observational and subtle writing.
There were some impressive male performances most notably for me Brendan Coyle as Robert Timmins before he disappeared in Series 4 – for employment as Lord Grantham's valet at Downton Abbey it seems!
The women though I thought made the show. Dorcas Lane played with consummate skill by Julia Salwalha was the centre-piece of the program – not just its post-mistress but the moral anchor of Candleford as Emma Timmins (outstandingly performed by Claudie Blakley) the moral anchor of Lark Rise.
Olivia Hallinan was another formidable performance as Emma's daughter Laura.  I have been enjoying her as Kim in the re-airing of Sugar Rush on 4 Music where again she also serves has that program's narrator and beating heart.
Matilda Ziegler and Victoria Hamilton were memorable too as the Pratt Sisters – owners, designers and dress-makers of their own women's clothing store. The fashions of the period were another pleasure for me of this series – though I think I enjoyed the fashion of Dorcas more than that of Ruby and Pearl!
I found the writing sharp, funny and moving and a fascinating social history of English rural life at the end of the 19th Century.
I will miss Lark Rise to Candleford very much.
And another set of books to add to my never-ending reading list!